Early Intervention Program
The Early Intervention Program of DBHS supports families of children who experience delays in their development. Early Intervention builds upon natural learning occurring from birth to age three.
The Early Intervention Program provides free developmental screenings and evaluations to all children age birth to three years old. Free services and supports can be provided to eligible children age birth to three years old who have a developmental delay or who have a diagnosis with a high probability of a delay. Services and supports are provided in the child's natural environment.
Screening, Assessments, and Evaluations
Services and Support, which can include:

Service Coordination
Physical Therapy
Occupational Therapy
Speech Therapy
Special Instruction
Social Work
Hearing Services
Vision Services
Nutrition Services

Consultation and Education
Planning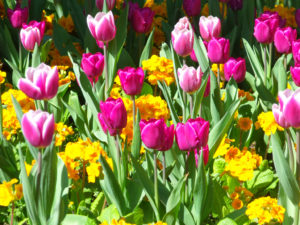 Spring Family Extravaganza
Saturday, April 21, 2018
There will be a Spring Extravaganza held on Saturday, April 21, 2018 at the Chestnut Ridge, Central Elementary School (Bedford County), 2534 Quaker Valley Rd., New Paris, PA 15554 from 10:00 am – 2:00 pm. Families will have the opportunity to see what activities, services and organizations are available in our area.
There will be door prizes, fun activities for the kids, a wide variety of organizations represented and concessions. "Like" Spring Family Extravaganza on Facebook and follow for updates about this fun event! The event is sponsored by the Bedford LICC and Chestnut Ridge School District.
Need to make an Early Intervention referral?
earlyintervention@dbhs.co
Early Intervention Technical Assistance Online Learning Portal
Information, resources and trainings for families and professionals
Early Intervention Resources, Laws, Regulations, Announcements